I remember getting pregnant with my first son and thinking…how am I supposed to make this bump look good? Where do I even buy maternity clothes? After doing some research (note: shopping is my kind of research), I was pleasantly surprised! Gone are the days of the over-sized mumu for maternity fashion! And a lot of your favorite stores (and some hidden gem online boutiques) are bringing it strong with bump-friendly wear.
I've rounded up some of my favorite stores to shop at while preggo as well as my must haves for looking good while cookin' that babe!
Top 10 Places to Shop
Target
Old Navy/Gap Online
Pink Blush Online Boutique
Asos
Destination Maternity (sale section!)
A Pea in the Pod
Top Shop
Amazon
LOFT
Your best friends closet (this is not a store…but sharing is caring and I borrowed some of my favorite dresses from my besties while pregnant!)
Honorable mention: Rent the Runway! They recently added a maternity section to the site and they have some GORGEOUS options. You literally RENT a dress (and a back up size free of charge), they send it to you, you wear it, and return it with the prepaid return label. So easy and a great choice for special events! They also have every day clothing. I love this idea for family photos, maternity pics, or a baby shower!
Must Have Pieces for Pregnancy
While the current fashion trends of oversized sweaters and tunics have made it easier to skip the whole "maternity section" at the store, there are some things you just can't forgo when rockin' the bump. Here are the items that I deemed necessary while pregnant!
A Great Pair of Jeans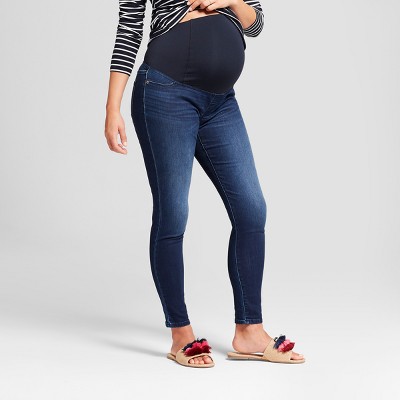 I am all for a full panel…it's what worked best for me and it was hard to go back to regular jeans after the baby was here!
A Versatile Dress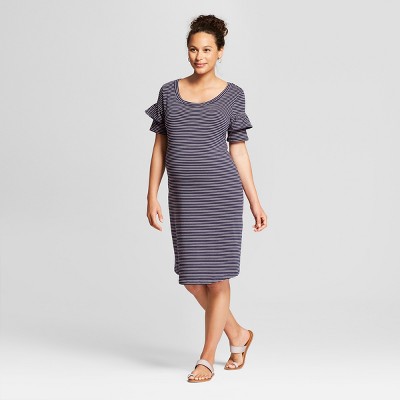 This dress is on sale for less than $12 and available in all sizes. Perfect for fall with a jacket or vest, great for spring with sandals (or even cute sneakers!)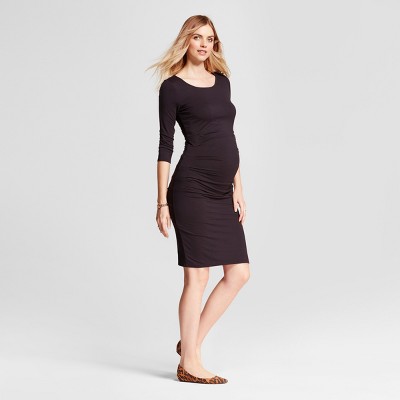 Adore this option to dress up or down! Throw a cardigan or plaid shirt over it for every day or try it with cute flats and great accessories for a date night! Bonus -it also comes in a gorgeous burgundy color!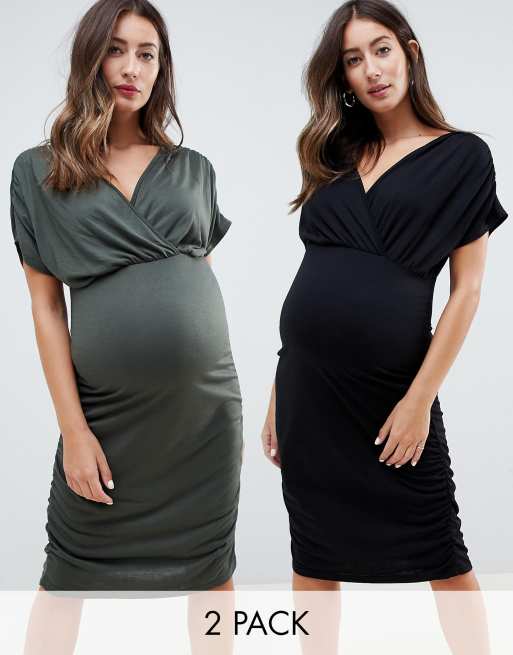 This comes in a 2 pack! SCORE. Such an easy and effortless option for that growing bump (and priced well at $60 for 2!).
A Pretty Dress for the Holidays
Does this come in non maternity?! Swoon. But in all seriousness, treat yourself to something that makes you feel beautiful. The holidays and special events are known for time with family…and lots of pictures. Grab something that you can wear to all of the festivities!
A Maternity Swimsuit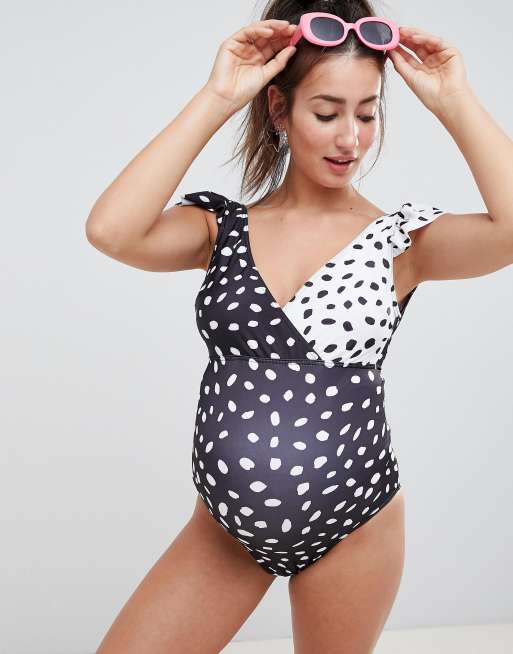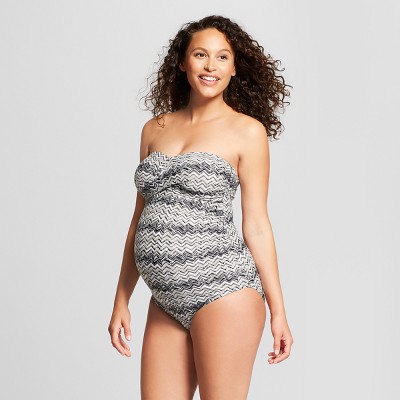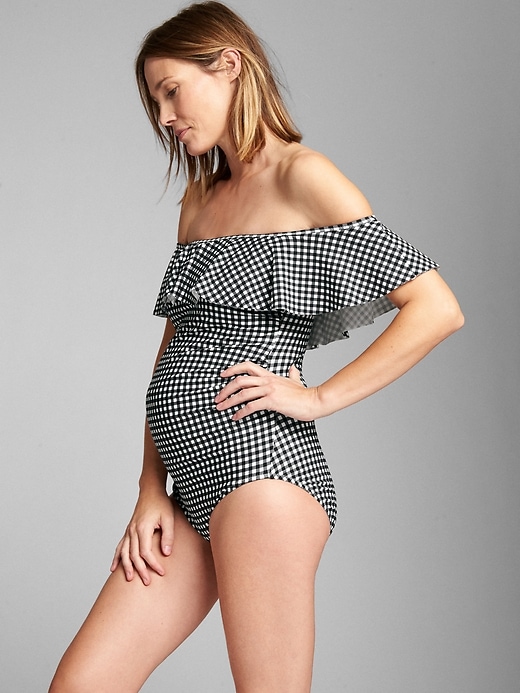 I will never forget trying to squeeze my 9 months pregnant self into a non-maternity one piece. Hysterical. And at 9 months pregnant, I didn't want to expose this bod to people in a 2 piece (major props to the confident and cute mamas to be that rock the 2 piece…I bow down!). So I splurged and got myself a decently cute, maternity one piece for our babymoon!
Maternity Leggings
Leggings ARE pants. Especially when you are pregnant. I couldn't have enough of these as I continued to "grow." Wear them with an oversized sweater and booties for family pics, or wear them with your husband's giant t-shirts … the options are endless :-). Bonus because they are perfect to wear home from the hospital after baby!
A Belly Band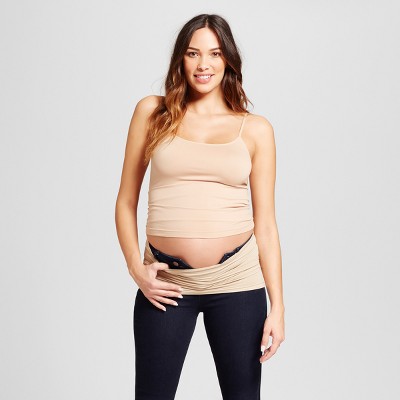 A belly band got me through my first few months of pregnancy. I was able to extend fitting into my normal jeans with this magical item. I also used it later in my pregnancy to smooth out belly lines (and my weird "outtie" belly button). Belly bands are an awesome gift for your newly pregnant friends!
Honorable Mention: Maternity Tights
Wearing non-maternity tights=Almost as painful as labor. MY GOODNESS. I know that they make things higher waisted now but don't skimp on this item…take it from me and learn from my mistakes. BUY THE MATERNITY TIGHTS.
In Conclusion
Yay for your changing body and growing baby (or babies) in your belly! Don't be afraid to shop your usual section for oversized sweaters, blousy dresses, bodycon/tight shirts and dresses (flaunt that bump!), tunics, and jackets! Don't skimp on the must haves (but don't spend a fortune either) and borrow from friends who have previously had a baby.
Where are your favorite places to shop for maternity clothes? Sound off in the comments!
xx-
Jessie