I was standing in the middle of Old Navy…3 weeks after having my first son. Tears in my eyes and I felt completely lost (this was not normal for me because I absolutely LOVE shopping and getting new duds for the upcoming seasons!). It was like an out of body experience. I didn't feel like myself and I was sad and confused. I realize this sounds dramatic, but 3 weeks postpartum and the hormones and range of emotions that come with it are insane.
I ended up leaving the store with nothing. I came home, cried a little more, regrouped, and made a game plan. The next week, I hit the store again with a list of "must haves" that made sense for my new #mombod and the weeks and months ahead of spit up and all other things that come with new babies.
Here is the thing: it's hard to find yourself again after welcoming a new little one into the world. It's amazing, don't get me wrong, but it's also confusing and overwhelming. So, I have put together a list of my wardrobe staples and must haves in the weeks and months following baby. Treat your self (but don't over treat yourself because your body will likely continue to evolve…fun, huh?). Click on pictures for direct links!
A Great T-Shirt to Dress Up (or down!)
This is an all time favorite. Throw it on with jeans, shorts, leggings, your favorite skirt…I own this in every color! Washes up great as well…which is key!
Boyfriend Jeans
The first pair of jeans I purchased after my son was born were distressed boyfriend jeans. They were a little tight to begin with but once I was able to shed some of the pounds, they fit like they were probably supposed to (loose and "cool"). What a win!
High Waisted Jeans
High waisted=your new best friend after baby. Gone are the days of low rise pants…at least for a little bit. Love these black jeans because you can dress them up or down. These are also perfect because they won't show ALL of the stains that come along with #momlife.
Dresses
The "swing dress" is the best dress. Forgiving and not form fitting but also not sloppy. Toss on with sandals in the summer or a cardigan and booties in the fall. Swing dresses got me through months 1-6 with my new little man!
A Great Pair of Leggings
Leggings as pants are a real thing…and I am here for it. Toss them on with a tee, a tunic, oversized sweater, or even a dress! I love anything that is "shape wear". These leggings hold you in while looking great (and they have awesome reviews!). If you want to splurge, I would recommend the cult classic: Spanx version (worth it!).
Tennis Shoes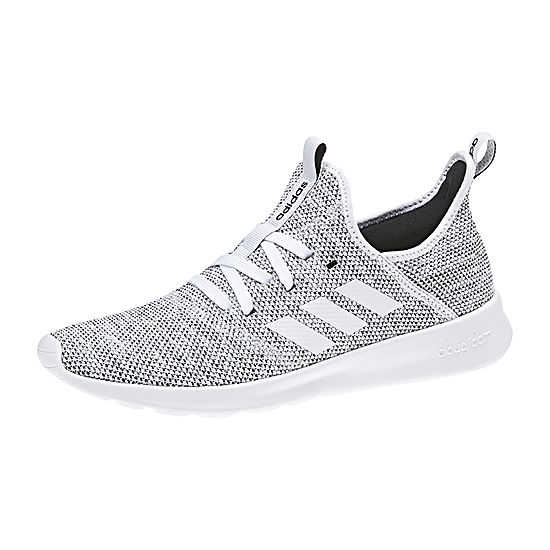 Did your feet change during pregnancy? Mine sure did. The first thing I bought postpartum was a comfy and easy pair of sneakers! They were perfect for endless days of "bouncing" my newborn!
Here is the thing: don't spend a lot right after having a baby. Buy what makes you feel great and what makes sense for your new life with the little one. You are gorgeous, you are doing great, and it's okay to cry in the middle of Old Navy, because eventually, mama will get her groove back!
xx-
Jessie